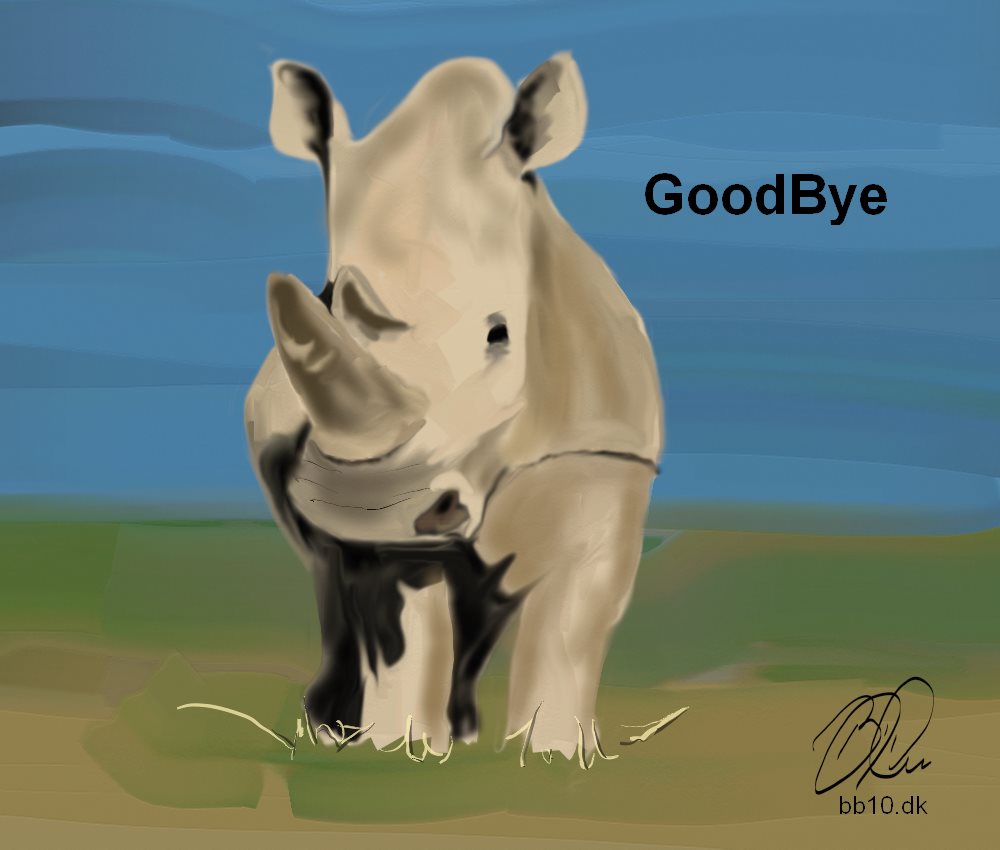 The world's last surviving male northern white rhino has died
Northern white Rhino
The world's last surviving male northern white rhino has died
White rhinos are the second largest land mammal and their name comes from the Afrikaan's, a West Germanic language, word "weit" which means wide and refers to the animal's muzzle.
Also known as the square-lipped rhinoceros, white rhinos have a square upper lip with almost no hair.
The majority (98.8%) of white rhinos occur in just four countries: South Africa, Namibia, Zimbabwe, and Kenya.
Northern white rhinos and southern white rhinos are genetically distinct subspecies and are found in two different regions in Africa. Southern white rhinos were thought to be extinct in the late 19th century, but in 1895 a small population of less than 100 individuals was discovered in Kwazulu-Natal, South Africa.
After more than a century of protection and management, they are now classified as Near Threatened and 19,600 – 21,000 animals exist in protected areas and private game reserves.
They are the only rhinos that are not endangered.
Care For Wild Rhino Sanctuary is located
Take good care of the Wild Rhino
Care For Wild Rhino Sanctuary is located on a beautiful game reserve in the heartland of Mpumalanga, South Africa,
where we've set up a treatment and care centre where we can tend to injured or orphaned animals until they are well enough to be rehabilitated into the wild.